July-August 2019 Fitnews Newsletter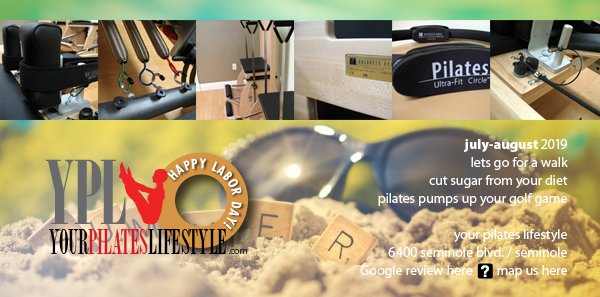 Read up on the latest Pilates fitness news in my July-August 2019 YPL Fitnews newsletter.
It's the dog days of summer, and everyone's just trying to stay cool. I go exploring in and around our great county parks, and find some interesting wildlife along the way. Are you a golfer? Find out why Pilates is such a great low-impact part of improving your game. And while we're at it, lets try and cut back on sugar in our diet.