Your Pilates Lifestyle | 6400 Seminole Blvd. | Ste. 3 | Seminole, Florida | 33772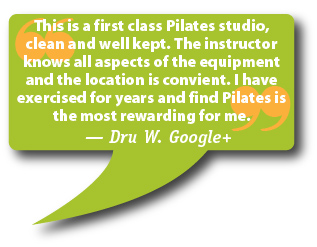 Why Is Pilates So Effective?
What makes certified Pilates training so effective compared to dance beat club classes? The intense focus, originally developed by Joseph Pilates nearly a century ago, on building the critical connection between mind and body that concentrates on core stability and spine flexibility.
The transformation begins with your first workout in my Classical Pilates studio. You'll notice how quickly your body responds to certified Power Pilates and Classical Pilates Education fitness training in a classic Pilates environment, guided by my combination of Classical and Contemporary methods.
learn more about Classical Pilates here
Fast-paced flow routines develop a high energy powerhouse core and enhanced spine flexibility for better sports performance, a longer, leaner body, increased stamina, smoother muscle tone, and improved posture, balance, and stability.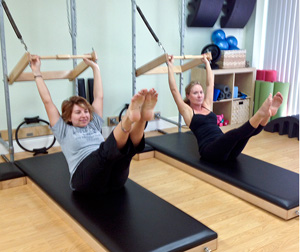 The Difference Is In The Details
With Your Pilates Lifestyle as your training partner, you'll experience an unrivaled whole body workout, enjoyed in a clean and comfortable professional fitness environment that respects client privacy and individual requirements.
Group classes and private sessions are taught on handcrafted in America professional reformers, towers, and chairs. Routines may also include specially developed props and exercise aids to tweak that last ounce of performance.
Your Pilates Lifestyle mid-Pinellas studio is conveniently located just minutes from nearby Gulf beaches, at 6400 Seminole Blvd, Seminole, Florida. Take control of a new, healthier you — call or head online today to schedule your first visit.