Your Pilates Lifestyle | 6400 Seminole Blvd. | Ste. 3 | Seminole, Florida | 33772

My Road To Your Pilates Lifestyle
by Susan Siebenthaler
In the early '90s my career as a Legal Assistant was well established when I began hearing and reading about the Pilates Method.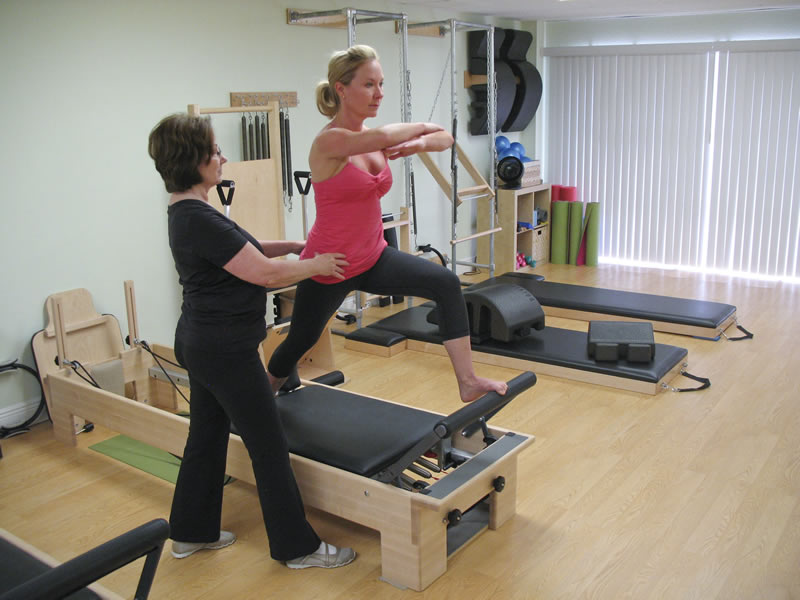 It wasn't long before Pilates studios and classes made their way to the Sunshine State. I began taking group classes and absolutely loved the results!
Wanting more, I expanded my practice to include private equipment sessions that complimented my group class workouts, but I wasn't finished.
Train, Study, Repeat
Loving the way I felt mentally and physically after my sessions and searching for a healthier lifestyle than what working in a law office offered, I began the journey towards earning my own teacher certification.
After extensive research comparing several national programs, I chose New York's Power Pilates course work for my certification, fulfilling the requirements by commuting to their South Florida training center in Boca Raton where I learned the Classical method from Pilates of Boca studio owner and Pilates teacher Stefanie Ellis.
A Studio I Can Call My Own!
The Power Pilates comprehensive program
includes extensive in-studio time, practical and written exams, and a 600-hour apprenticeship requirement at an approved studio, which for me was the former Pilates Premier Studio in St. Petersburg.
I apprenticed there under the watchful eye of Tess Whelan, who holds Classical certifications from both Romana Krysanowska and Power Pilates.
learn more about Classical Pilates here
After two-and-a-half years teaching at Pilates Premier, I opened Your Pilates Lifestyle, LLC, in October, 2010.
After opening my studio I continued my training with a new certification from Classical Pilates Education, further elevating my skills and capabilities as a dual-certified Pilates instructor.
I'm constantly researching ways to increase my knowledge and understanding of Pilates, making sure my clients receive the best training possible in a comfortable, welcoming environment.
I love what I do and the people I meet! Pilates has truly changed my life!