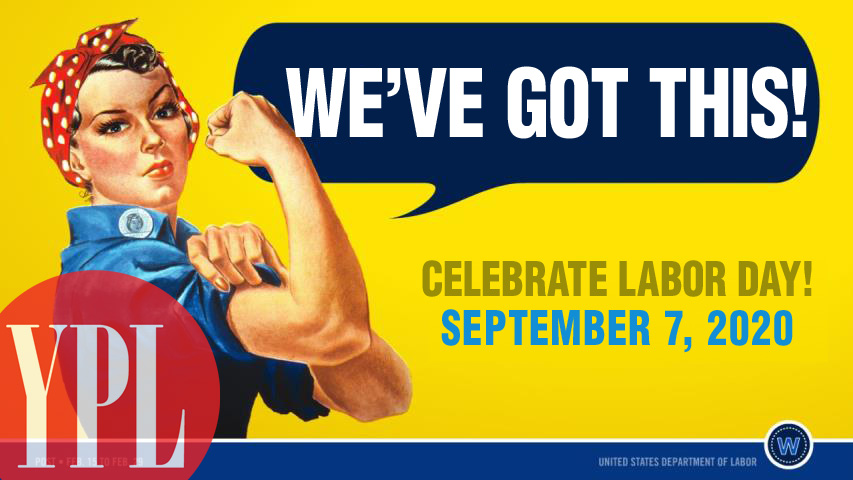 Florida's Unique Blue Bee—Wait, What?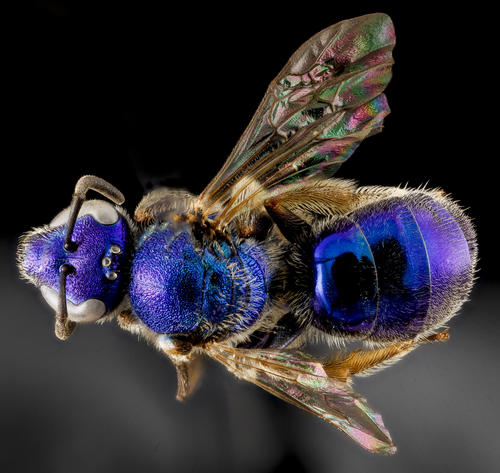 Florida's no stranger to oddities, and amidst all the depressing news about invasive lizards, snakes, snails, fish, and toads, researchers are studying a fascinating native bee that's found only in the Lake Wales ridge, a high spot of land in the center of the state that was an island before sea levels dropped. Part of the classification known as Mason bees, they live alone.
I just this year discovered the role Mason bees play as pollinators. Solitary solders in Nature's complex network of birth and rebirth, they exist as lone freelancers darting from flower to flower, freed from the duties life in a colony imposes.
---
Our Amazing Sea Turtles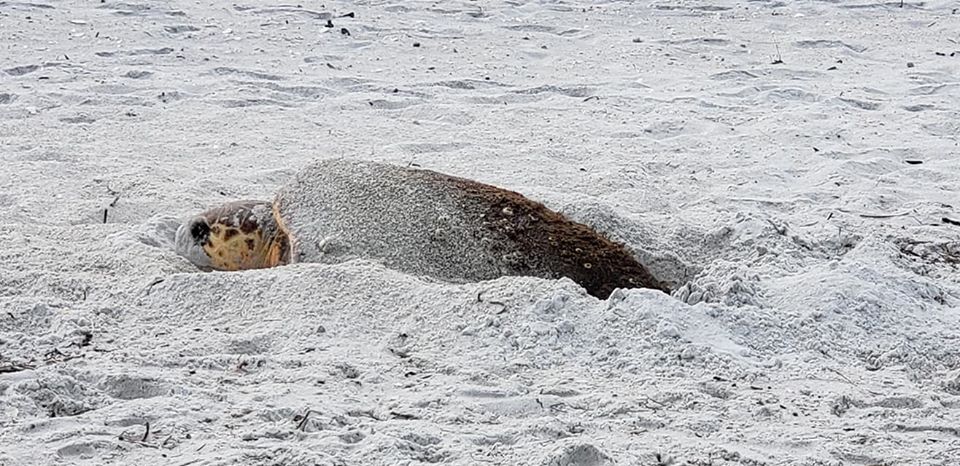 A client shared her Treasure Island beachfront condo's prime view of this Mama Turtle's dedication in passing along the next generation. A reminder from Conserve Turtles, if you're lucky enough to catch a glimpse of a turtle while at the beach, admire from a distance, don't help—they know what they're doing, and remember how lucky you are to be able to witness one of Nature's miracles in person.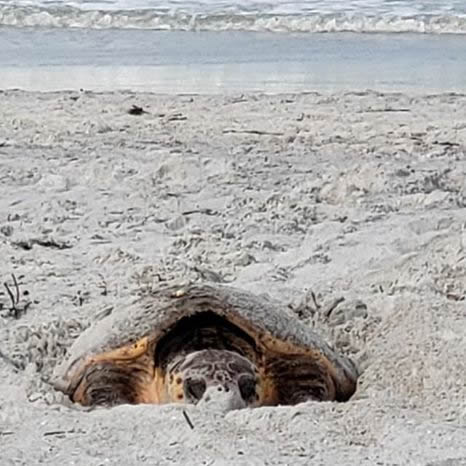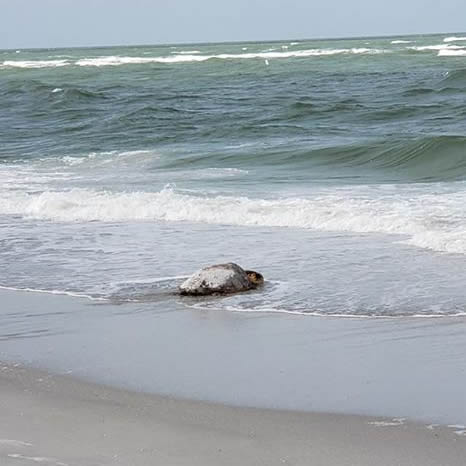 ---
Mask Options More Plentiful
When it quickly became apparent that COVID was having a severe impact on obtaining PPE, those with the necessary skills began turning out cloth masks in an astonishing array of styles, and we're still using our comfortable, and stylish, gifted versions.
Since those early days of the pandemic, online commerce has been catching up with demand, and now masks (with the exception of N95 certification, which continue in short supply) from various sources are readily available.
One of the first vendors to access a supply chain was VistaPrint—the same company that made it's name selling inexpensive business cards over the web. They import a comfortable and effective design from Switzerland that features spandex construction and replaceable filters. I ordered two that I can wear in rotation and am pleased with the experience. Great quality, comfortable, washable and fast drying, and the replaceable filters don't overly hinder my breathing or speaking.
They're comfortable, dry quickly after washing, and it's relatively easy to breathe while wearing. I feel like they do the job they're designed for, and the price of masks and the range of designs are both pluses.
One unique mask worth mentioning is UnderArmour's Sports Mask. It's pricey, and takes weeks to arrive depending on the model, but the unique construction makes it a winner in the ease of breathing category. And it's available in different sizes.
---
Lets Keep In Touch
As we're able to resume where we left off at the beginning of the year, we face significant new challenges. Learning as we go means being overly cautious as we continue to understand the new boundaries of acceptable behavior.
If you've got unused sessions and don't want to see them expire, I can put them on hold until you're ready. The important thing is to stay connected. Keep that positive Pilates energy focused and engaged for a strong physical and mental benefit.
---
Joseph Pilates Amazing Wunda Chair Design
While most Pilates practitioners are familiar with the roles played by the Tower and Reformer, Joseph Pilates Wunda Chair isn't nearly as well known - or understood.
Like other Pilates apparatus, the Wunda Chair appears to share similar DNA with medieval dungeons. In reality, the Chair is really pretty amazing - and the only apparatus that Joe designed for use as workout equipment that can double as living room furniture.
A Chair by Any Other Name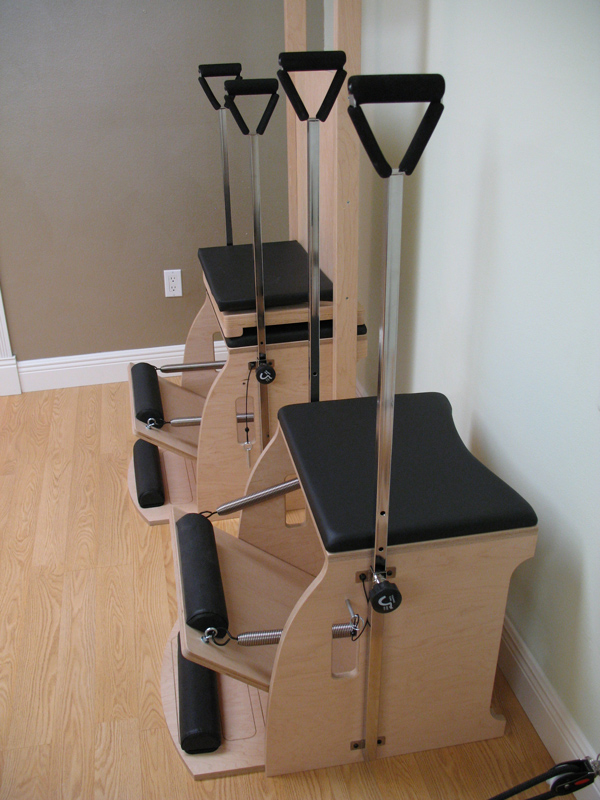 The furniture part is arrived at by rotating the Chair 90 degrees, but as chairs go it's far from being comfortable. Truthfully, if you sit in it you might not be able to get back up without help. The Chair's small footprint, however, makes it unique as both furniture and workout equipment.
As a training device, it's an amazing apparatus. Flexible (especially when used in the High Chair configuration) in its functionality, it's used to work traditional Pilates targets: core, stretching, stamina, strength, etc.
It can target quads, glutes, and hamstrings with devastating results, while abs and back are easily put to work using various Chair configurations.
The Pilates Wunda Chair is an unassuming piece of furniture, until it's put to work. And once you've experienced its versatility and effectiveness, you'll appreciate Joe's genius in designing the concept.
---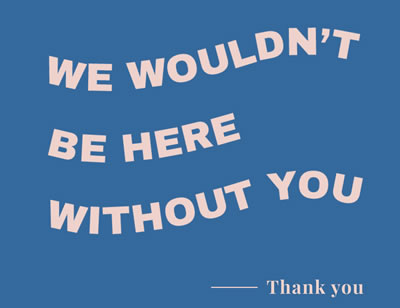 ---
Maintaining Air Quality During Workouts
My clients know the studio is a small space that perfectly suits the spirit of Your Pilates Lifestyle. As research continues to unwind the many mysteries of Covid-19, one of the key aspects known to be a vector is the aerosol form of the virus in closed spaces.
The scientific community is now recognizing the effectiveness of advanced air filtration as a barrier to the transmission of the disease.
Air Filters Helping to Protect Us
The first thing we did prior to reopening in May was to install a MERV 13 filter in the air conditioning. The second was to add a hospital grade filtered air purifier. And the third, perhaps most importantly, was to run both continuously during sessions.
This article confirms the effectiveness of the filter plus circulation strategy. The air is filtered every 15 minutes through the purifier, perhaps more frequently through the air conditioning. This, coupled with one person per session, significantly limits the potential for aerosols to accumulate and linger, achieving one of the primary goals of preventing spread.
Sanitizing, distancing, and mask wearing are the other components of making sure the workout environment is as safe as possible.
---
Around the Web
Grocery Shopping Upgrades
Remember at the beginning of the year, when Earth Fare in Seminole City Center and Lucky's in Tyrone Squarel both went under? Since then, 1) Florida headquartered and new to the area Hitchock's opened in the old Lucky's space, 2) Earth Fare's buyer announced they'll reopen the Seminole store, and 3) a new Sprout's Farmers Market opened in Seminole Plaza.
Masks Are Safe
Do not believe the social media memes that say mask wearing is hazardous. The false claims being spread are not true. If you're concerned about what mask wearing does and why it's so effective, check out this link for the medical facts about masking. (Just noticed the other day—the Tour de France bicyclists are wearing masks during this year's epic race through France.)
Coffee, Caffeine, and Health
If caffeine is part of your regular guilty pleasures, here's news you can use regarding the role this drug plays in working out. Hooray for coffee!
If You're Into Lunges, Maintain Your Form
Lets stipulate lunges are hard on knees. While the benefits are considerable, making sure you know where your front foot is is essential. Here's how to maintain good form when performing lunges.
---
The Pilates Contrology System
When Joseph Pilates created his fitness training method, his focus was on controlling the body by engaging the mind. He named his theory Contrology, and when understood and followed greatly improves the results you'll experience at every level.
It isn't easy to combine the physical with the mental. When we do The 100, for instance, it's a lot easier to simply go with the flow than it is to concentrate on proper form, breathing, engagement, and the other factors that could be called multi-tasking.
You can learn more about the mind-body connection in this short article that does a good job of explaining the rewards of pursuing a Contrology workout.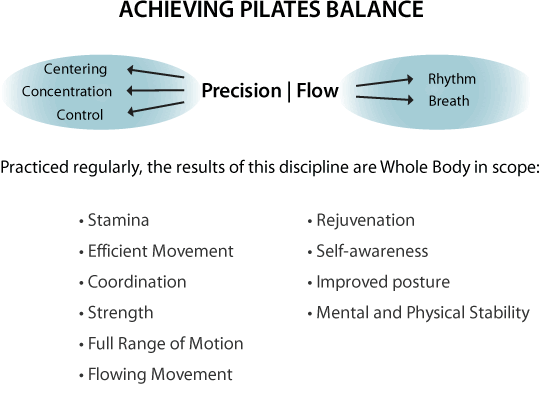 At Your Pilates Lifestyle, my Classic Practice focuses on achieving the rhythmic harmony that naturally occurs when mental focus and physical conditioning are in synch. The feeling experienced after powering through the challenge of a Classical workout is one of accomplishment, control, and exhilaration.