How YPL Is Rejecting Corona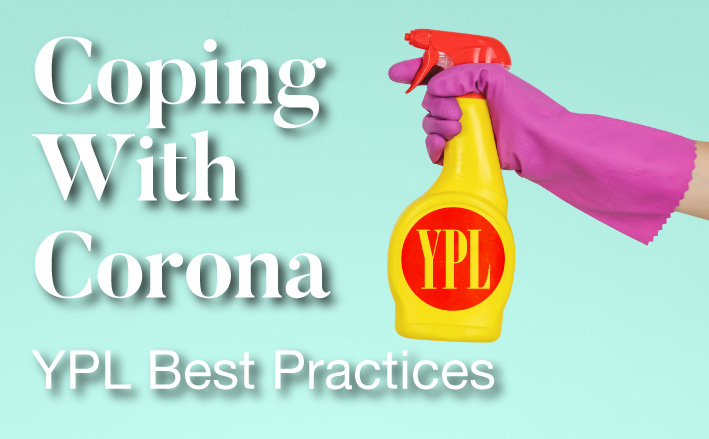 Spring is usually my favorite season. Azaleas fill my back yard with their soothing colors, like the dwindling blooms shown above, amaryllis poke their showy blossoms high in the air, and tomatoes, collards, and chard compete for attention in the garden. But these are not ordinary times.
As COVID-19 plants its foothold in the United States, businesses have to react. We're bombarded with breaking news and medical advice about what we should and shouldn't do, but the best continuing, constant advice? Avoid crowds (greater than 10), sanitize, practice social distancing, and wash our hands.
Every 24 hours there's a new round of insight into the disease. Usually it's not good, but increasingly there's reason for optimism. Researchers are focusing the enormous might of the world's scientific community on developing an understanding of, and a solution to, the virus and its sure to follow successors. Today, our best knowledge is based on information that's only a few months old. This will change as data on which to base decisions continues to accumulate.
From the day I first opened the door to my small, custom boutique studio, I've delivered high quality instruction to a limited clientele of at most two individuals at a time: privates (1:1), and duets (1:2 - couples, usually husband and wife). By contrast, the typical fitness environment serves groups from a dozen or more at a time to hundreds of members throughout the day.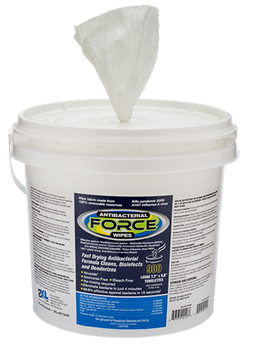 2XL Force Disinfectant Wipes are powerful, safe EPA registered disinfectant wipes that are effective against 49 pathogens including coronavirus.
At YPL, we've always followed a "better safe than sorry" approach to keeping the studio hygienic. Unlike most (yoga studios for instance) fitness environments, our reformers, towers, Magic Circles, etc., are sanitized after each use.
The industrial grade gym wipes every client is required to use after every session are effective against both viruses and bacteria. If you have any doubts, please feel free to add an additional layer of protection by wiping down your equipment before using.
We also encourage hand washing after your practice, ensure isopropyl based hand sanitizer is at hand, and make anti-viral tissues that kill 99.9% of cold and flu viruses available for use.
We're sanitizing door handles throughout the day, filling out the check-in sheet autonomously, maintaining social distancing, and encouraging extra attention to hand washing after using the bathroom.
And its always been policy to instruct every client, if they're experiencing any flu or cold symptoms, to stay home rather than risk spreading an illness.
While there currently is no treatment for the novel coronavirus and its named infection, COVID-19, we can and will practice proper hygiene with a renewed dedication to stop its transmission. At the same time, we continue to urge anyone who hasn't taken advantage of proven vaccines (flu, pneumonia, measles) to consider doing so.
Exercise plays a huge role in maintaining our immune system, and regardless of your own fitness plan it's critical that we stay active, both mentally and physically.
COVID-19 demands extra attention, and we've redoubled our efforts to keep our space safe. Your cooperation both in the studio and throughout your daily life will help. Thank you for your support.
What Can You Do?
Wash your hands regularly. Cover your nose and mouth when you sneeze. And if you're sick, stay home, drink lots of fluids, and get plenty of rest.
Use plenty of hand sanitizer throughout your day. If you can't find any on the shelves or online, you can also make your own, using two readily available ingredients: Mix three parts 70% isopropyl alcohol with one part aloe gel and you're good.
If you have a Medicare Advantage plan, it probably has a benefits package that includes online, mail, or phone ordering of many of the most common health and first aid items, including OTC analgesics, tissues, and sanitizers, but again supplies may be limited.
About Sanitizing Hard Surfaces
As of now the CDC is not identifying surface-to-person as a common form of transmission. Nevertheless, hoarders have stripped the shelves bare of the basic wipes we all use around the house, but that doesn't mean you can't make your own.
Wet wipes and spray recipes call for mixing 380 mL of at least 70% alcohol with 120 mL of 3% hydrogen peroxide, either of which kills the virus on contact. Use a washcloth or hand sprayer to apply — spray or wipe on and let air dry for a minute.  Works great, puts both disinfectants to work, and cheap.
---
Coffee Direct to Your Door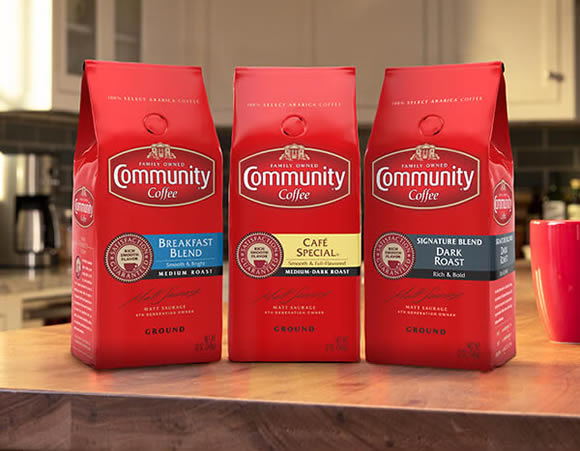 For many years, we've enjoyed Community Coffee, at first stocking up on trips to Louisiana, and more recently ordering online at regular intervals. The Baton Rouge bean roaster has a devoted following, flavors for every palate (we prefer Cafe Special, which is what we were first introduced to), and a robust home delivery option.
This is not the Cafe Du Monde chicory served in the French Quarter, which in itself is the perfect accompaniment to a beignet piled high with a cloud of powdered sugar. I think Community Special is milder, in general, than, say Starbucks, certainly less acidic.
If you're looking to change up your first thing in the morning ritual, maybe give them a try.
---
I'm Just Starting Out — Why Do I Need Privates?
If your only experience with Pilates is with a big box mat class workout you're probably not familiar with a Classical Pilates fitness program at a dedicated studio, or that the first session should be a Private.
The short answer I tell new students is that Privates are the best way for both of us to get to know each other, because that's the only way I can actually interpret how your body reacts to specific Pilates movements.
By the time we've scheduled your intro session, I've already considered specific issues you've included on your intake form. But that doesn't mean I'm aware of every issue you may have that relates to a Classical Pilates workout. I've found over the years that more often than not, clients overlook or just forget to include health issues that might adversely affect their workout.
Classical Pilates teachers do more than just put you through your paces. We're constantly evaluating your body's reaction as you're introduced to the Tower, Reformer, Chair, and other apparatus. It's much easier — even essential — to manage your individual needs when I can see what you can't.
---
Earth Fare, Lucky's Market Close
One door closes, another opens. Seminole City Center lost its signature specialty grocer last month, just days after Sprouts started building out their new, reportedly 50% larger, addition just a few blocks away in Seminole Plaza, between Burlington Coat Factory and T.J. Max.
This follows January's abrupt closing of the highly touted Lucky's Market in St. Pete. The two stores focused on delivering organic, healthy food choices, although within their category neither was performing well, at least by the standards set by their investors.
So this means that we'll now have one store taking the place of two, with longtime purveyor Nature's Food Patch very much in the mix. And we still have Whole Foods up in North County, and Fresh Market and Mazzaro's in St. Pete. But until I see what Sprouts has to offer, there are a few things I'll miss from Earth Fare, including their tasty selection of well sourced organic yams and their signature chicken pot pie, made with plenty of cream and protein.
We're fortunate to have a great selection of grocers within easy driving distance, including Winn Dixie, which this week announced their order online and pick up curbside service. I thank them for their tireless efforts as we head full steam into what promises to be an extremely challenging spring and summer.
---
The Pilates Contrology System
When Joseph Pilates created his fitness training method, his focus was on controlling the body by engaging the mind. He named his theory Contrology, and when understood and followed greatly improves the results you'll experience at every level.
It isn't easy to combine the physical with the mental. When we do The 100, for instance, it's a lot easier to simply go with the flow than it is to concentrate on proper form, breathing, engagement, and the other factors that could be called multi-tasking.
You can learn more about the mind-body connection in this short article that does a good job of explaining the rewards of pursuing a Contrology workout.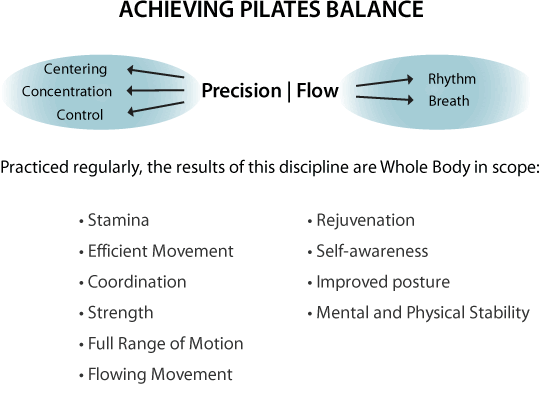 At Your Pilates Lifestyle, my Classic Practice focuses on achieving the rhythmic harmony that naturally occurs when mental focus and physical conditioning are in synch. The feeling experienced after powering through the challenge of a Classical workout is one of accomplishment, control, and exhilaration.