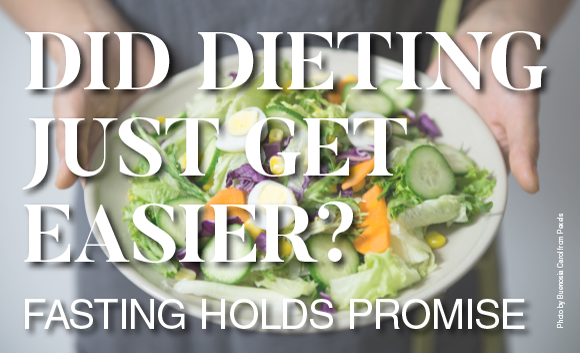 New Year, New Diet
It's officially the '20s, and the New Year kicks off a new decade in the usual fashion — taking a look at diet and eating trends.
One dieting strategy currently making the rounds is the scheduled fasting concept that restricts eating to a 10-hour window out of every 24-hour day. Here's how it works: you're "allowed" to eat between, say, 10 a.m. and 8 p.m., and the rest of the time (14-hours) you fast. Considering that a good chunk of that time is when we'd normally be sleeping, that makes this an attractive option—if it works.
This is a different approach from the intermittent fasting scheme that's also popular, in which followers fast for a day or two weekly or monthly. So far the jury's still out on this approach also.
Does Fasting Even Work?
The notion behind the restricted eating concept is that our cells and organs use the downtime to reset and repair functions, each with an internal clock that regulates activity. When that's allowed to happen, those cells and organs use the available energy much more efficiently, or so it's thought.
Preliminary results of very small samples show that after several months this approach resulted in fewer calories eaten, some weight loss, and better sleep. Among other benefits, these key results figure prominently in reducing the risk of diabetes. Other markers researchers noted were lower blood pressure and cholesterol numbers, both important for a healthier lifestyle.
So far the conclusion seems to be that this is a lifestyle change that participants can stick to following, year in and year out, to achieve maximum benefit. It also needs to be noted that regardless of timing, an appropriate diet is still essential to overall good health.
Attention Meat Eaters
Meanwhile, the KETO diet is still popular, but increasingly draws pushback from the medical community that takes issue with the overall lack of essential nutrients found in a regular diet that derives nutrition from a variety of plant and animal sources that includes the carbs that are sacrificed for the meat-centered eating program.
If we can learn anything from the past, it's that there will be new diet plans, food preferences, and eating concepts popping up over the next 12 months, all claiming to be better than what we've seen in the past. Stay tuned.
---
Walking Also Benefits Our Brain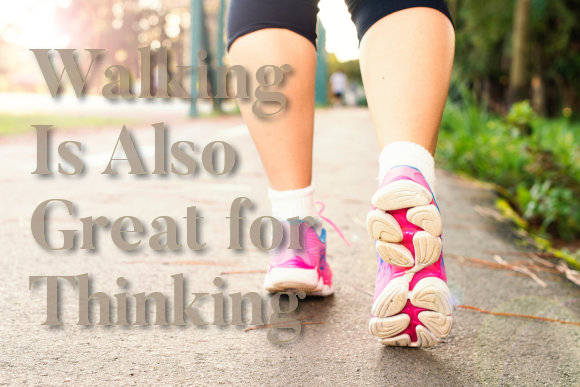 Practicing Pilates is one of the best forms of exercise we can engage in, but during the course of a typical 24-hour day we should include other forms of exercise as well.
In my July, 2019 newsletter I listed an article on walking that hinted at the benefits this most basic exercise has on our critical thinking. This time, another post by a different author discusses measuring and quantifying the positive effects walking has on our brain's overall health and happiness. And it goes farther, linking walking to our brains own internal GPS system, and the stimulative effect it has on brain injury recovery.
Both articles stress that walking by itself is sufficient to deliver positive results, and both also mention that running doesn't allow for the same mental effects. One  thing we're sure of, and that's that running and walking utilize the muscles we use for locomotion in totally different ways. We also know that walking places far fewer demands on our joints.
One of the big differences between running and walking is that running doesn't lend itself to "stopping to smell the roses." Starting and stopping is disruptive to the running tempo, while walking is a natural fit to taking time to admire your surroundings.
Finally, the question as to whether or not walking is legitimate exercise, the answer is a resounding yes. So this year, commit to walking—and enjoy all the benefits that this subtle, serene activity has to offer.
Sometimes Walking and Talking Don't Mix
You already know this, right? According to the latest stats from emergency rooms across the country, there's an uptick in facial injuries. Not just any injury, no. Wounds as a result of cellphones. More specifically, cellphone use while walking.
Turns out, texting or talking while walking leads to tripping, running into light poles, and at least one woman who broke her nose when she dropped her phone on it.
The study found that injuries began spiking upward right around 2006, or the dawn of the smartphone. Like George of the Jungle learned too late, watch out for that tree!
---
Welcome Back
January traditionally marks the official start of my busy season, when the snowbirds head south, usually ahead of Winter's worst weather up North, glad to return to our warm, sunny beaches.
It's always great to renew these friendships, welcoming back students many of whom have managed to keep up their practice while away. In the meantime, however, some slots have been filled and others have changed.
Keeping in touch regarding travel plans is the best way to make sure the class you're used to is available. But if that's not possible, I can often juggle sessions to accommodate everyone's needs.
So welcome back to everyone who's returning and looking forward to knocking the rust off and getting back in shape.
---
I'm Just Starting Out — Why Do I Need Privates?
If your only experience with Pilates is with a big box mat class workout you're probably not familiar with a Classical Pilates fitness program at a dedicated studio, or that the first session should be a Private.
The short answer I tell new students is that Privates are the best way for both of us to get to know each other, because that's the only way I can actually interpret how your body reacts to specific Pilates movements.
By the time we've scheduled your intro session, I've already considered specific issues you've included on your intake form. But that doesn't mean I'm aware of every issue you may have that relates to a Classical Pilates workout. I've found over the years that more often than not, clients overlook or just forget to include health issues that might adversely affect their workout.
Classical Pilates teachers do more than just put you through your paces. We're constantly evaluating your body's reaction as you're introduced to the Tower, Reformer, Chair, and other apparatus. It's much easier — even essential — to manage your individual needs when I can see what you can't.
---
What Nutritionists Say About Working Out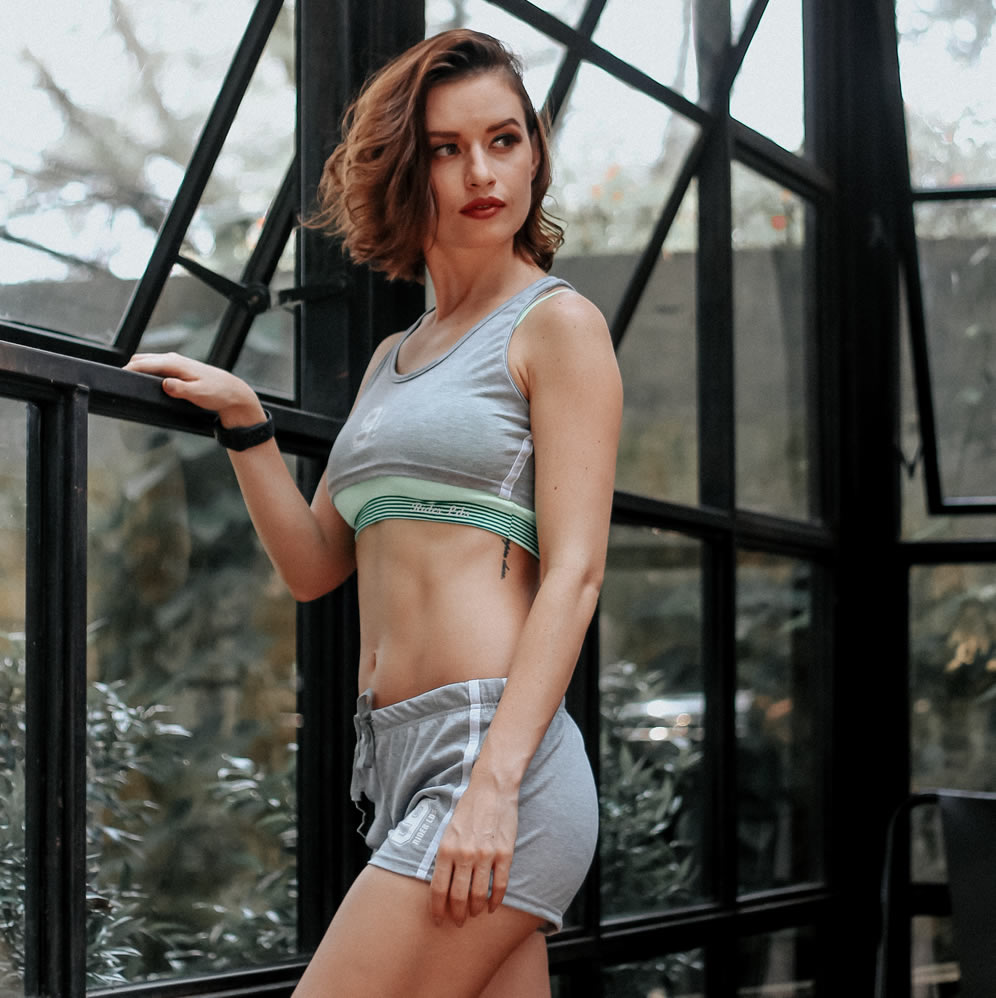 What if you could only pick one activity to stay in shape? That's the question asked of nutrition experts in this revealing article aimed at discovering the best overall strategy for a healthy lifestyle.
Eat this, don't eat that, was the expected response. Instead, all the eating experts interviewed came to the same conclusion. Exercise. And not just any exercise, either.
They specified resistance exercise, which we recognize as strength training or weight lifting, as the most beneficial for the least amount of time.
But why strength training specifically? The answer given is that muscle mass burns energy constantly, not just when we're exercising. So increasing that mass will increase your metabolic rate throughout the day—and night. This is more important as we age.
Left unmentioned, that segment of the weight lifting population made up of power lifters and body builders. Neither enjoy reputations for enjoying an overall healthy profile.
As to what type of resistance training is best, suggestions include movements that focus on the core. And that, as we know, is the fundamental basis of Pilates.
---
Lets Stay In Touch
It's inevitable that sooner or later a favorite student goes missing. Sometimes new pastures beckon, life throws a curve ball, or the family is growing. Or maybe it's just time to take a little vacation and relax.
Whatever the reason, lets stay in touch. If you've got unused sessions and don't want to see them expire, I can put them on hold until you're ready. The important thing is to stay connected. Keep that positive Pilates energy focused and engaged for a strong physical and mental benefit.
---
Too Much of This Might Give You the Blues
If you've got a really sweet tooth than you'll probably find the following difficult to read. Carbs from sugar is a terrible way to fuel our bodies, and seems to do bad things to our thinking as well.
Our brains really, really love sugar. And if they were running the show they'd probably eat it by the bowlful—toss all that kale to the side. But science says the micro biome in our gut suffers significantly when we overdo the sweet side of eating.
And in a related side effect, too much sugar can also affect our mental state by triggering depression. That said, research doesn't say we should cut out sugar altogether.
Instead, limiting our daily calories from sugar to 150 for men, 100 for women, is the safest way to go. So after finishing that last glass of eggnog, it's back to a healthy diet to make sure our brains remain happy.
---
The Pilates Contrology System
When Joseph Pilates created his fitness training method, his focus was on controlling the body by engaging the mind. He named his theory Contrology, and when understood and followed greatly improves the results you'll experience at every level.
It isn't easy to combine the physical with the mental. When we do The 100, for instance, it's a lot easier to simply go with the flow than it is to concentrate on proper form, breathing, engagement, and the other factors that could be called multi-tasking.
You can learn more about the mind-body connection in this short article that does a good job of explaining the rewards of pursuing a Contrology workout.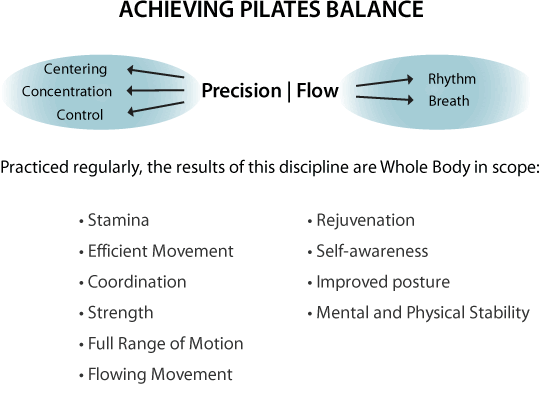 At Your Pilates Lifestyle, my Classic Practice focuses on achieving the rhythmic harmony that naturally occurs when mental focus and physical conditioning are in synch. The feeling experienced after powering through the challenge of a Classical workout is one of accomplishment, control, and exhilaration.