Summer Just Showed Up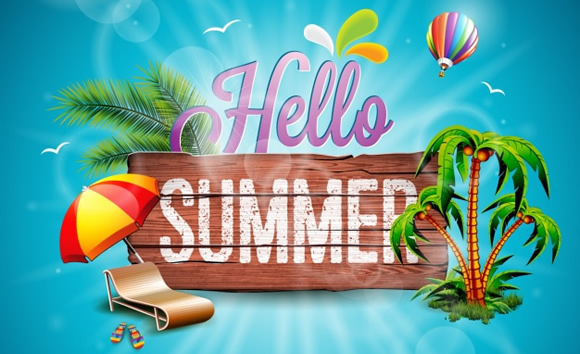 This May-June newsletter is late, and I'm blaming it on the Official Start of Summer, which compared to temperatures in the rest of the country has actually been pretty mild for those of us lucky enough to live on the Gulf Coast. They're suffering triple digits up north, while we're having to put up with the return of the afternoon sea breezes, a signature Florida environmental event.
YPL decided to celebrate this year's change of season by replacing the antique air conditioner that was a relic from the days of cube ice delivered by horse-drawn carriage to a walk-up icebox. I won't go into detail, but the clanking box on the roof drew its final breath after throwing a fan blade into the compressor coil and rattling to a stop just prior to the start of classes.
Thanks to Len's Air Conditioning in Largo for keeping my down time to a minimum. Looking back should have done this long ago. They've put band-aid after band-aid on the old clunker over the past nine years to help keep things limping along, but they finally ran out of bubblegum. Last week they got the studio up and running in record time, and now we're good to go for a long while to come.
---
Celebrating the Fourth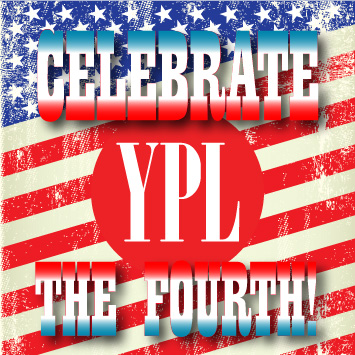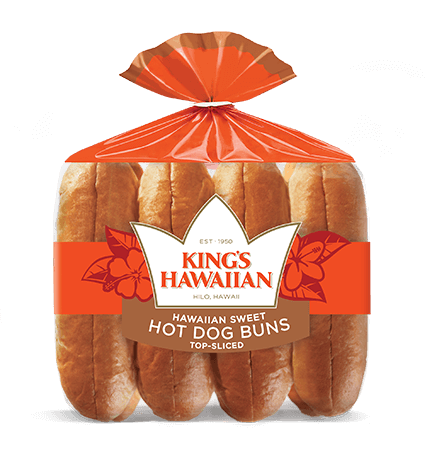 The 4th of July is my next favorite holiday after Thanksgiving. Why? Two words — hot dogs! And this year I'm trying to improve the experience by including Hawaiian Sweet Hot Dog Buns on the menu.
It's a day given over to All American cuisine, easy cooking, enjoying the outdoors, and relaxing. It's also the day we think about our origins as a nation, back to when the original framers of the Constitution risked their lives just putting their thoughts down in writing about their hopes and dreams for the country they named The United States of America.
We'll fire up the grill, and as day slips into evening hope that the neighborhood Big Boom amateurs call it an early night for the sake of vets suffering from PTSD and pets who simply don't understand the assault on their senses.
Happy Fourth everyone!
---
---
Bedtime Twitching? — Here's What's Going On
It's a mystery that when it occurs can leave us wondering what's going on. You're trying to get to sleep and out of the blue your leg(s) start twitching or your whole body spasms. Whaaat?
Relax. Typically, it's your brain shifting gears from wakefulness to sleep, and sometimes the signals get crossed. According to Dr. Rafael Pelayo, professor of psychiatry and behavioral sciences at the Stanford Center For Sleep Sciences and Medicine, your body wants to sleep but your mind still wants to stay awake.
The answer, according to the doctor, is to relax, turn off the lights, put the phone down, and let nature take her course.
---
Help For Aging Knees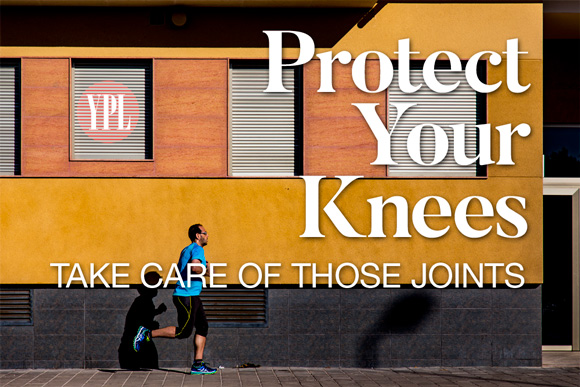 For many of us, aging brings on knee problems. This is especially true for runners and joggers, whose joints just start wearing out after years of abuse.
Changing shoes works for awhile, but inevitably small twinges begin to affect overall form and before long what once was enjoyable has become uncomfortable and painful. And while this is going on, we seldom notice that our stride and gait is changing in subtle ways, compounding the problem.
Although no form of exercise can replace damaged or destroyed cartilage, one approach that might work for some is to try strengthening the knee with targeted exercises.
Triathlete put together a list of five easy to perform movements to help you protect, strengthen, and stabilize an overstressed joint. The main takeaway is that by exercising the tendons and ligaments that surround the knee, you're giving it a leg up. So to speak.
---
Let Me Know What You Think
Each and every one of my students — from Dubai, Alberta CA, Toronto, London, Texas, New York, Michigan, or just around the corner — is responsible for the studio's success since the doors first opened back in 2010.
If you've had a positive Pilates experience, a short review on Google, Facebook, or Yelp would be very much appreciated. Click any of the links above to help spread the word.
---
I'm Just Starting Out — Why Do I Need Privates?
If your only experience with Pilates is with a big box mat class workout you're probably not familiar with a Classic Pilates fitness program at a dedicated studio, or that the first session should be a Private.
The short answer I tell new students is that Privates are the best way for both of us to get to know each other, because that's the only way I can actually interpret how your body reacts to specific Pilates movements.
By the time we've scheduled your intro session, I've already considered specific issues you've included on your intake form. But that doesn't mean I'm aware of every issue you may have that relates to a Classical Pilates workout. I've found over the years that more often than not, clients overlook or just forget to include health issues that might adversely affect their workout.
Classical Pilates teachers do more than just put you through your paces. We're constantly evaluating your body's reaction as you're introduced to the Tower, Reformer, Chair, and other apparatus. It's much easier — even essential — to manage your individual needs when I can see what you can't.
---
Lets Stay In Touch
It's inevitable that sooner or later a favorite student goes missing. Sometimes new pastures beckon, life throws a curve ball, or the family is growing. Or maybe it's just time to take a little vacation and relax.
Whatever the reason, lets stay in touch. If you've got unused sessions and don't want to see them expire, I can put them on hold until you're ready. The important thing is to stay connected. Keep that positive Pilates energy focused and engaged for a strong physical and mental benefit.
---
Dealing With Tight Hamstrings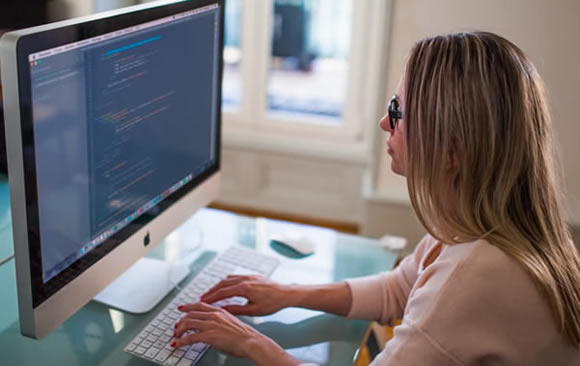 What do you think happens to that toughest of all muscles to stretch out after you've been sitting at a desk all day? Hours on end of the same poor-for-posture position translate into a big muscle that hasn't been walked and now just wants to stay relaxed.
Tight hamstrings are a common symptom of our modern lifestyle. Here's what you need to know if you want to take better care of those muscles.
Making sure your hamstrings are relaxed and ready to cope is often just a matter of taking time during your daily routine to open up your stride in a way that gets those muscles moving and working.
Healthy hamstrings pay important benefits, including improved posture, flexibility, better balance, and reducing the risk of injury from, say, a fall.
Pilates, not surprisingly, is perhaps the best practice to lengthen and strengthen the hamstrings, but just plain walking also does wonders for making sure everything's working like it should. Locally, we have so many options, including the Pinellas Trail, our county parks, and our award-winning beaches, where walking barefoot in the sand is one of the best low-impact exercises you can perform.
---
The Pilates Contrology System
When Joseph Pilates created his fitness training method, his focus was on controlling the body by engaging the mind. He named his theory Contrology, and when understood and followed greatly improves the results you'll experience at every level.
It isn't easy to combine the physical with the mental. When we do The 100, for instance, it's a lot easier to simply go with the flow than it is to concentrate on proper form, breathing, engagement, and the other factors that could be called multi-tasking.
You can learn more about the mind-body connection in this short article that does a good job of explaining the rewards of pursuing a Contrology workout.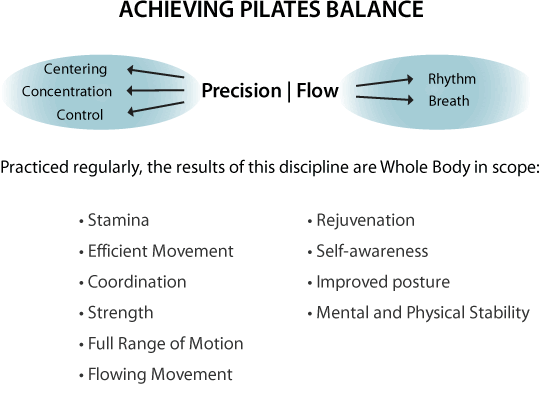 At Your Pilates Lifestyle, my Classic Practice focuses on achieving the rhythmic harmony that naturally occurs when mental focus and physical conditioning are in synch. The feeling experienced after powering through the challenge of a Classical workout is one of accomplishment, control, and exhilaration.