Walking Is The New Running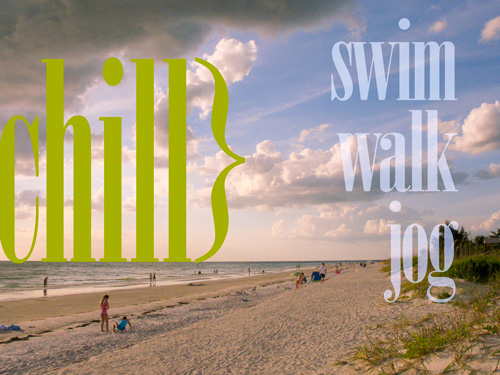 We're nearly two months into 2019 and so far the winter's been mild and the weather's been beautiful (fingers crossed)! My guess is Spring will run straight into Summer pretty quickly, so predictable pollen aside, now's a great time to enjoy the outdoors.
By now, those New Year's resolutions may be fading a bit. The promises made to ditch those extra pounds that might have mysteriously appeared over the holidays are getting more difficult to keep. If this sounds like your situation, here's a possible solution.
Walk Like Your Life Depends On It
As usual with most health related topics these days, we shouldn't take anything for granted. In the case of cardio exercise, the latest revision is that walking delivers the same benefit as running in terms of weight loss. Regardless, walking is a great way to exercise, and even better when the walker practices good form while ambling along.
One study of nearly 140,000 older men and women showed that nearly half of whom reported walking just an hour a week as their only form of exercise faired much better than the control group who did no exercise.
"While walking may not seem like a glamorous form of exercise, something is always better than nothing."
"We start to see benefit by doing a little bit, which is an encouragement since many people, particularly older people, it's hard for them to start a new exercise program that's aggressive," says Dr. Alice Cohen, one of the study's researchers.
One of the great benefits of living in Pinellas County is that a public park is always close by, and that's not counting the beaches. We've got a fantastic choice of venues for upping our cardio game.
Lindsey Clayton, a New York City-based run coach, says that, "While walking may not seem like a glamorous form of exercise, something is always better than nothing." More than that, walking is the perfect platform to add in modifications, including simple devices like light hand weights, interval sprints, balance moves, lunges, etc.
Now's the time to get out, take a walk, and enjoy a beautiful Florida Spring before the thermometer reads stay inside. If you're up to the challenge, early morning is a great time to see and hear all the songbirds that are preparing for their journey north as they move through our woods and parks.
---
For Women, This Exam Can Be A Life Saver
University of Florida journalism graduate and major network sports reporter Erin Andrews is frank and forthcoming with her call to action for women to make sure they get a Pap test at regular intervals.
Her epiphany came as she was preparing to report another NFL game. A call from her gynecologist informed her that she'd tested positive for cervical cancer. What she learned as a result became her personal cause. She wants women to understand the disease, it's detection, and treatment options for a positive outcome.
For Andrews, her cancer was detected early and treated successfully. The American Cancer Society says a woman dies of cervical cancer every two hours, a statistic that can be positively altered simply by making sure Pap and HPV tests are performed regularly, and followed up on immediately if there's a diagnosis.
Cervical cancer doesn't discriminate when it comes to age, and neither does it respect your overall fitness. On the other hand, being in shape can make a big difference if you should need treatment.
---
Let Me Know What You Think
Each and every one of my students — from Dubai, Alberta CA, Toronto, London, Texas, New York, Michigan, or just around the corner — is responsible for the studio's success since the doors first opened back in 2010.
If you've had a positive Pilates experience, a short review on Google, Facebook, or Yelp would be very much appreciated. Click any of the links above to help spread the word.
---
Robocalls May Be On Their Way Out
There may be light at the end of the cell phone tunnel, as technology and consumer anger combine to begin putting the brakes on robocalls.
For many of us, the daily routine of hearing the phone ring, looking to see who's calling, and unless caller ID confirms a number that's familiar trying to decide whether or not to answer has become part of our modern lifestyle. The FCC says nearly half of cell phone calls are spam, and they want it to stop.
Can't End Soon Enough
Now, those unwanted interruptions may be about to change. Just as spam filters have resulted in a huge reduction in unwanted email, the telecom industry is starting to react to consumer demand to fix the problem.
Although it will take awhile — months, years, decades — to fully get a handle on controlling the volume of bogus calls meant to defraud, swindle, mislead, harass, threaten, or otherwise disrupt what should be our private life, eventually that fake IRS agent or Nigerian prince impostor will have to find new ways to make a living.
---
Lets Stay Connected

Eventually a favorite student stops showing up, usually without warning. Sometimes new pastures beckon, life throws a curve ball, or the family is growing. Or maybe it's just time to take a little break and relax.
Whatever the reason, lets stay in touch. If you've got unused sessions and don't want to see them expire, I can put them on hold until you're ready. The important thing is to stay connected and keep that positive Pilates energy focused for a strong physical and mental benefit.
---
Pilates Apparatus Explained
For Pilates newcomers, or for anyone who's thought about Pilates but couldn't get past those intimidating images of the equipment we use in the studio, this guide is for you.
The basic pieces of equipment are described in a way that takes the mystery out of their appearance, going a long way towards eliminating the fear of the unknown factor.
At Your Pilates Lifestyle, Reformers and Towers are the core apparatus used for the majority of my classes. In addition, I use various props, as well as the Wunda Chair, High Chair, and of course mat work on the floor.
Pilates fitness training means developing the core in virtually every way possible. My Reformers and Towers offer nearly unlimited options for achieving that goal, and mixing in floor and chair variations really amplifies the many ways of finding your perfect fitness routine.
Reformers And Towers Are The Most Recognized
While Reformers are probably the most recognized Pilates apparatus, The Tower may be the most intimidating. It may look medieval, but it's 100-percent dedicated to core development. Whether the exercise is performed prone, upright, or somewhere in-between, the challenges provided by a Tower workout are nearly infinite.
For many, though, the Reformer is what's expected. At first glance, it doesn't make much sense, and getting the most out of the many settings available requires an intimate knowledge of the machine and its capabilities. When combined with accessories like the box and jump board, the Reformer is capable of filling a variety of roles in delivering a complete workout.
In addition to their basic configurations, both Reformer and Tower workouts are easily extended with props, including balls, Magic Circles, Thera-Bands, and other fitness aids.
---
In Nebraska, Pilates Helps Control Her Rheumatoid Arthritis
After being diagnosed with rheumatoid arthritis, this Nebraska senior wanted a better outcome than the traditional regimen of meds to help control her symptoms.
For Marylyn Waxman, that meant turning to Pilates to help with flexibility and joint pain that characterize arthritis and are the major impediments to a normal lifestyle.
Learn more about Classical Pilates here
When flare-ups from the disease disrupt her workouts, her instructors work with her on modifications that allow her to fully participate in her twice-weekly classes.
For Ms. Waxman, the most immediate benefits of her Pilates fitness routine are more energy and strength.
---
Does This Sound Crazy To You?
There's a small — very small — group of dedicated swimmers who subscribe to the belief that a dip in ice cold, literally, water is good for what ails you.
The notion that there are health benefits to be derived from swimming in ice water is right up there with eating your way to a skinnier new you.
For most of us, substitute long, hot shower for frigid arctic water and we'd agree. There is a sub-sub group, though, who swear by the (supposed) benefits of an ice bath workout. Could be that for a few, that notion actually does hold water.
There's even an official group, the Polar Bear Club, whose membership requires aficionados to do  outdoor laps twice monthly between November and March wearing only the bathing suit they brought with them.
There actually is evidence that cold water plunges can help with depression, as well as other medical symptoms. So far, though, there's not much in the way of science to support the notion that cold-water swims are good for much more than bragging rights.
---
What Really Happens When We Stretch?
What happens when we stretch? The author begins by pointing out that we can't actually "stretch" our muscles, that is, we can't actually add length to them just by, well, stretching.
Instead, she claims that stretching acts to desensitize nerves that are activated as we reach the end of our range of motion for any particular joint. Our perception is that the muscle has stretched, while it's really the nerves relaying a pain signal that are being calmed.
The author, Marie-Claire Prettyman, also stresses that unless pursued on a regular basis, any benefits from stretching are lost after about four weeks of inattention.
So regardless of whether or not it's your muscles stretching or your nerve ends relaxing or a combination of both, stretching itself remains a potent and important component of a well thought out fitness program.
---
The Pilates Contrology System
When Joseph Pilates created his fitness training method, his focus was on controlling the body by engaging the mind. He named his theory Contrology, and when understood and followed greatly improves the results you'll experience at every level.
It isn't easy to combine the physical with the mental. When we do The 100, for instance, it's a lot easier to simply go with the flow than it is to concentrate on proper form, breathing, engagement, and the other factors that could be called multi-tasking.
You can learn more about the mind-body connection in this short article that does a good job of explaining the rewards of pursuing a Contrology workout.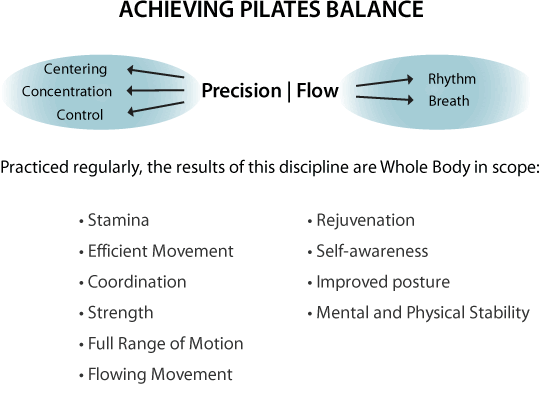 At Your Pilates Lifestyle, my Classic Practice focuses on achieving the rhythmic harmony that naturally occurs when mental focus and physical conditioning are in synch. The feeling experienced after powering through the challenge of a Classical workout is one of accomplishment, control, and exhilaration.