Labor Day Time Out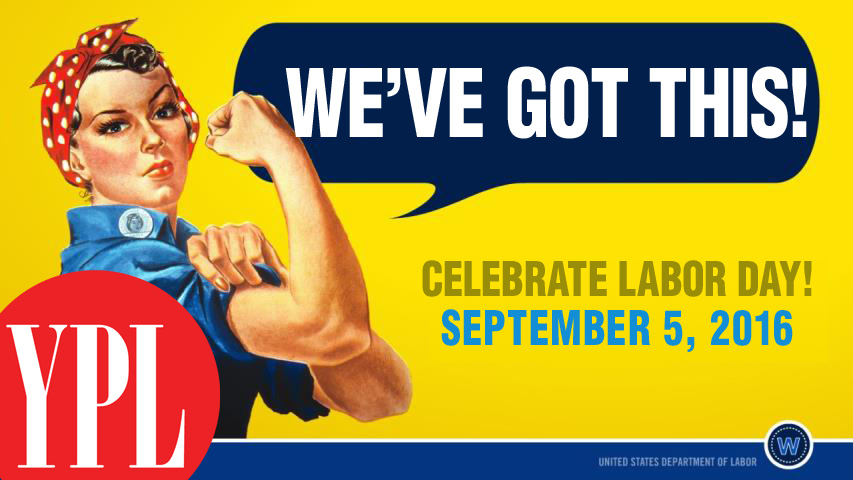 Take A Break, Relax, And Refresh
Your Pilates Lifestyle is taking the day off, to rest, recharge, and (weather permitting!) get busy with some slow cooked b-b-q and a little cole slaw on the side. Established by Congress in 1894, this national holiday honors the effort and dedication of American workers in building the strength, prosperity, and well-being of our country.

Labor Day also signals the countdown to the end of Summer, which officially ends on the 22nd, although no one I know really expects Autumn to show up on time. For us, there'll be no noticeable difference as we listen to the gentle hum of the A/C while watching Duke Energy's amusement meter click through the digits at a steady pace.
There are sure signs that Autumn's in the air, though. Our first named storm just passed through — even as this goes out, the beaches are closed — college football's back in business, and — really — there's just a touch of cool(er) air right about daybreak.
The start of Autumn also signals the kids are all back in school and we've got a few weeks to consider the Halloween countdown before moving on to the tidal influx of Thanksgiving's tourist invasion.
We're still a ways off from the trees dropping their leaves, which for me is the most telling sign that the nights are long and the days short. We might even consider leaving our doors and windows open for a few hours, to remind us what a difference having fresh air circulating makes in our environment.
Floridians are much more attentive to seasonal change than we're given credit for. We tend to notice the birds moving through on their annual migrations, the shift of the prevailing winds, and for those who enjoy the beach, the water temperature as it begins to cool down. So I'll enjoy Summer's lingering presence as long as I can, knowing that by the time February and March roll around we'll all be on the same page: it can't get here soon enough.
---
Hip Flexors — For Many, A Real Problem
Don't let the name fool you. Our hip flexors are a complex muscle group that wrap around the pelvis and connect the knee, hip, and lower back. They're hard to target, and without them we couldn't walk, squat, or basically move.
We spend a lot of time focusing on the hip flexors, and that's because as we get older or just spend most of our time sitting at our jobs these complicated — some might say troublesome — muscles will tighten and shorten, pulling the pelvis down and putting pressure on the lower back. When you hear someone complaining of lower back pain, it's usually the hip flexors losing their length that's responsible.
Your own Pilates practice includes specific moves designed to relieve hip flexor tightness, and there are a number of yoga movements that also help. The trick is to target stretching them on a regular basis, while giving them enough time to release between moves.
Just twenty minutes of daily stretching makes a big difference in how you'll be able to walk, run, swim, sit at your desk, or even stand over the stove. All those activities and more are easier and more comfortable when our flexors are happy!
---
Buy YPL Gift Cards Online Or In The Studio
A YPL Gift Card is a great way to introduce a friend to Pilates fitness. Treat someone special to a memorable fitness experience that's sure to make a difference.
Shop for your YPL Gift Card online today. Just select the Online Store tab, then look for Gift Cards - or customize my YPL house version the next time you visit the studio.
---
Hydration: True or False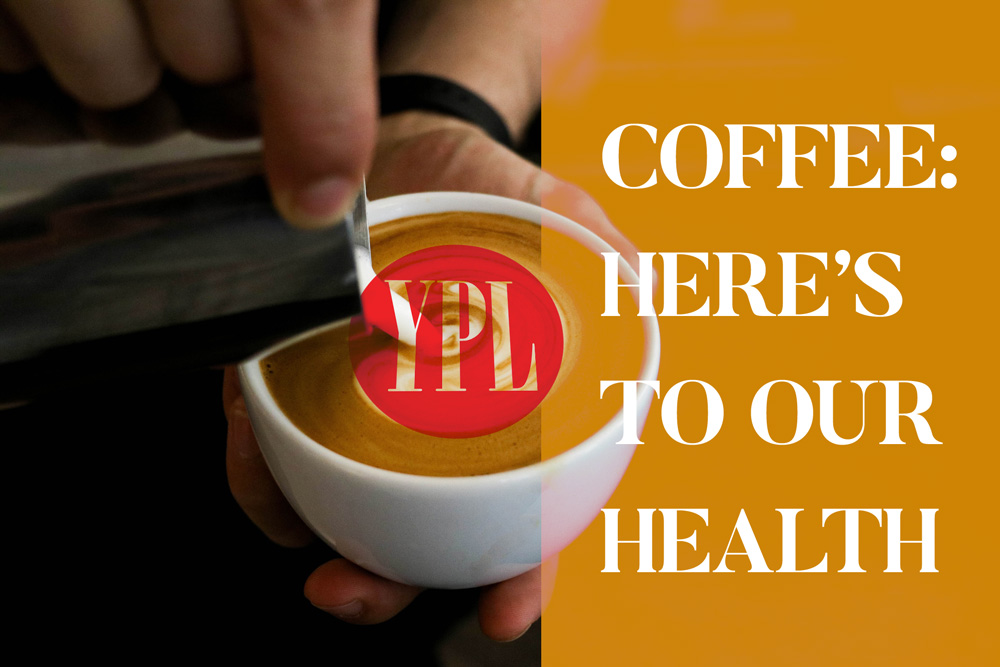 Of all our eating and drinking habits, deciding what's good for us and how much we should consume are perhaps the two most debated topics when it comes to what we should be drinking. One side says a minimum of a half-gallon daily, the other says if it's not water it doesn't count. What about sports drinks? Green tea? That double mocha extra foam no sprinkles latte?
Lets start with the least obvious. Can solid food count towards our daily minimum? Why yes it can! Perhaps the best example would be, say, the not yet released watermelon diet. Actually, all the fruits and vegetables we should be consuming count towards our recommended liquid intake, some more than others but all counting towards the total.
And, like I talked about in my last newsletter, drinking plenty of water or your choice of a healthy beverage might actually help us lose weight. But will all that slugging down liquids from our well-used sports bottle help maintain a more youthful, soft skin? Alas, no. That's collagen's role, but it can be helped with the right kind of fats in our diets.
Good News About Caffeine
But back to our latte. Good news awaits those who stay caffeinated — continue consuming, guilt free, because it all counts towards staying hydrated. There's more. Caffeine helps our bodies convert fat and glycogen into energy. And it might be effective in curbing Type 2 diabetes. All this with several caveats, of course. Trouble sleeping? Heart problems? Use common sense before diving into that five-gallon bucket of mocha.
Personally, I find that knowing my morning coffee ration actually counts towards my daily liquid needs while at the same time performing a role in weight maintenance reassuring.
---
How Much Do We Really, Really Need?
When it comes to how much exercise we require, the opinions are, predictably, all over the landscape. Well now comes new research that a formula of one hour of workouts for every eight hours of desk time — also known as sitting, and that can include binge watching on Netflix — can help reduce the risk of stroke, heart disease, and potentially some cancers.

The study was in response to the very serious threat posed by an increasingly sedate global population that's far less active than at any time in history. The moral? Some is better than none, so use a little of the time when you're not anchored to the desk to get up and walk around. It can't hurt, and by any measure will almost certainly help.
---
Saturday Morning Warm-up
Start the weekend right. Sign up for the YPL 10 o'clock tower class and get motivated for the day ahead!
Saturday tower challenge! (limit 2)
Lets Stay In Touch
It's inevitable that sooner or later a favorite student goes missing. Sometimes new pastures beckon, life throws a curve ball, or the family is growing. Or maybe it's just time to take a little vacation and relax.
Whatever the reason, lets stay in touch. If you've got unused sessions and don't want to see them expire, I can put them on hold until you're ready. The important thing is to stay connected. Keep that positive Pilates energy focused and engaged for a strong physical and mental benefit.
---
NIH Validates Pain Relief Alternatives
NBC News reports that the National Institute of Health, after an extensive review of alternative methods of pain relief including acupuncture, tai chi, massage, meditation, and yoga, has found that those and other procedures can be just as effective as opioids in relieving symptoms.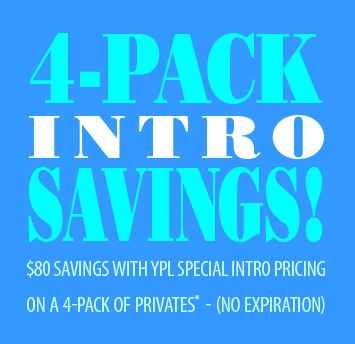 The study, which looked at 16,000 patients, focused on the role pain relievers play in our daily lives, and whether or not other approaches could deliver relief without the threat addiction poses when using pharmacological remedies.
Researchers examined the three most common pain complaints: arthritic knees, neck, and lower back, and concluded that, in the case of lower back pain, yoga and acupuncture provided substantial relief. Pilates wasn't mentioned, but I'm assuming that had it been included as a part of the study we'd have been well represented as being both safe and effective.
The research also looked at supplements like glucosamine, and found them to be ineffective in achieving any significant change in joint health, let alone pain relief.
---
Fitbit And Mindbody Connect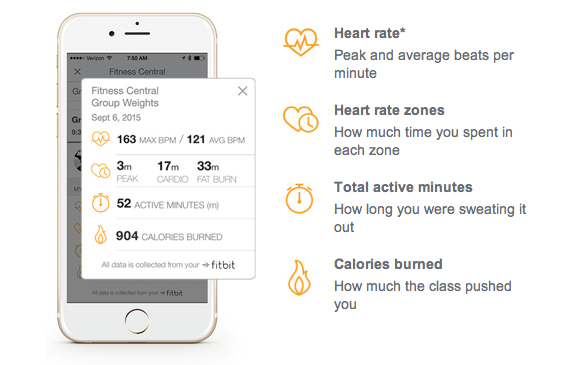 If you track your personal fitness with the Fitbit activity tracker, the free Mindbody Connect app for Android and Mac will keep you in synch!
You'll be able to measure heart rate, heart rate zones, minutes of activity, and calories burned during your workout and use that information to fine tune your fitness training schedule.
MindBody Connect also lets you connect through your Facebook social community. Stay on top of your fitness training — get your free app today for on-the-go convenience.
---
YPL Is Your Online Pilates Connection
Convenient And Secure Online Scheduling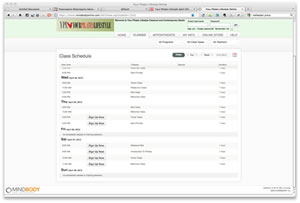 YPL has several convenient ways to manage your sessions. The main YPL online scheduler (left) is perfect for booking your appointments, classes, and for maintaining your account. It's fast, convenient and available 24-7. Not sure how it works? Visit the help page for tips.
What happens if you miss the cutoff time for the workout slot you wanted? Just e-mail or call, and if there's a spot you'd like open I'll work you in. The same goes for those rare occasions when the system's down, or if you need to late cancel.
Social Media On Facebook, Google+, and Twitter
Social media is how I stay in touch with my profession and my great YPL clients! For specials, events, and ways to get the most out of your Pilates training, visit my Do The 100 blog. I also tweet and post on Facebook and Google+, so please follow, like or circle my pages to find out what's on my mind and to let me know what's on yours.

Book your next YPL Private or Duet (sorry, no group class sign-up yet) on Facebook!
On the YPL Facebook page click the MindBody Book Online tab, then select a service — Private or Duet — a type (same choice,) a day and time. It's quick and easy.
When you use the Facebook app to schedule it's easy to share (we'd sure like it if you did) your YPL fitness session activity directly to your own page to let your Facebook friends know how much you enjoy YPL PIlates!
---
The Pilates Contrology System – Achieving Pilates Balance
Joseph Pilates developed his breakthrough Contrology fitness concepts nearly a century ago. To explain his revolutionary exercise workouts he diagramed the importance of a physical and mental practice that, when followed, results in superior conditioning. (You can read the original Pilates Method at benjamindegenhardt.com.)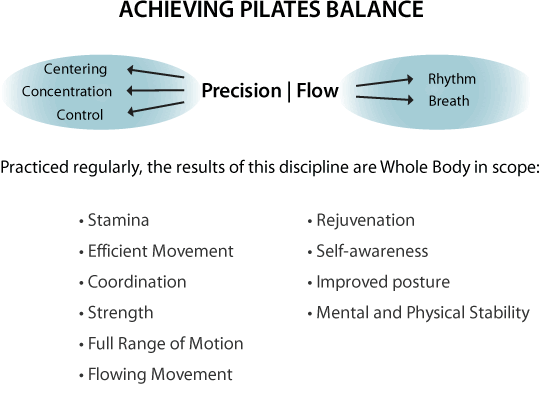 At Your Pilates Lifestyle, the Classic Practice focuses on achieving the rhythmic harmony that naturally occurs when mental clarity and physical conditioning are in synch. The feeling you experience after powering through a challenging workout is one of accomplishment, control, and exhilaration.