Happy Birthday America!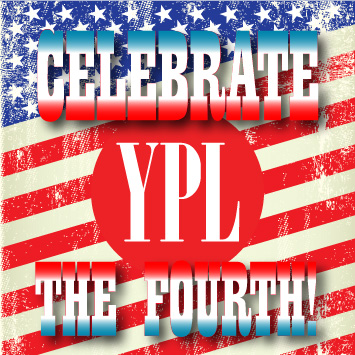 This July 4th marks the 237th holiday celebrating our country's independence. Since setting up shop back in 1776 the holiday has become more and more about things uniquely American – baseball, hot dogs, apple pie, and the traditional fireworks that commemorate the rockets red glare seen by Francis Scott Key as they exploded over Baltimore in 1814.
YPL will be closed to do a little All American celebrating of our own, which might include bar-b-que (Spanish), potato salad (German), and a crisp Chardonnay (California by way of France). We'll get back to work on improving our beach look immediately following the holiday.

One Great Solution For A Stiff Neck
Pilates is touted in this Runner's World article as an effective remedy for neck pain. Writer Scott Douglas reports on a study that shows neck pain sufferers reporting less pain and more freedom of movement after a six-week course of basic Pilates.
The study, though small, involved a one-hour class and three 20-minute home workouts weekly for a period of six weeks. Participants reported that the benefits continued six weeks after the last full class, indicating that a regular Pilates routine is beneficial in more ways than just conditioning.
Your Pilates Lifestyle Joins The Pilates Standard
New Association For Pilates Professionals Formed
Last February a new professional association formed for the benefit of Pilates professionals everywhere. The PIlates Standard was organized and launched by some of the profession's most respected leaders, including world renowned authority Bob Liekens.
The PIlates Standard's mission is to ensure the legacy of Joseph Pilates and his original methods of instruction, which we follow in all our Classical sessions on both mat and apparatus.
Last June I attended the inaugural North American workshop, taught at Pilates of Boca where I was originally certified in Pilates. Already well established in Europe, The Pilates Standard is now attracting the interest of a large number of U.S. Pilates pros who are dedicated to maintaining Joseph Pilates' training philosophy.
---
Saturday Morning Wake Up
Start the weekend right. Warm up with a mat class at nine, then follow up with a 10 o'clock tower class!
Saturdays, 9-11 - enjoy the mat, then stay for the tower challenge! (limit 2)
Don't Be A Stranger!
In every studio it's inevitable that sooner or later a favorite student goes missing. Sometimes new pastures beckon, life throws a curveball, or the family is growing. Or maybe it's just time for a break in the routine.
Whatever the reason, lets stay in touch. If you've got unused sessions and don't want to see them expire, I can put them on hold until you're ready. The important thing is to stay connected. Keep that positive energy focused and engaged for a strong PIlates physical and mental benefit.
---
Why Do We Practice Pilates?
"Whether you're training for a marathon, need to be limber to chase toddlers around the house or manage the stress of coaching in the NBA, Pilates can prepare anyone for optimal health and wellness, physically and mentally," Christa Gurka says Pilates is good for everyone in her interview with Talia Bargil for the Coral Gables News.
A co-owner of Coconut Grove Pilate's studios Pilates In The Grove and Pilates On The Beach, Christa is a Pink Ribbon Certified Pilates orthopedic physical therapist who successfully trains everyone from professional athletes to cancer survivors.
The low impact routines developed by Joseph Pilates nearly a century ago are even more relevant in our modern society. Whether your job involves sitting for hours in the same position or performing repetitive tasks over and over, a Pilates exercise schedule will help correct bad habits while it overcomes injurious side effects often associated with less than optimum work environments.
Duets – The Perfect Partner Work Out!
One of the best ways to stay in shape is to work out with a partner. If you've got a willing partner, YPL has the perfect class for you!
When you and an equally matched partner sign up for a Duet, you both get the intensity of a Private – fast moving and targeted for maximum benefit. You'll quickly discover that a Duets workout adds a bit of competition as you both go after a common goal.
Duets aren't for everyone. First and most important, each of you need to be pretty evenly matched because the pace and movements are the same for both.
If you can find a partner that wants to maximize their time in the studio, Duets are the perfect solution for getting the most out of your workout.
---
YPL Is Your Online Pilates Connection
Convenient And Secure Online Scheduling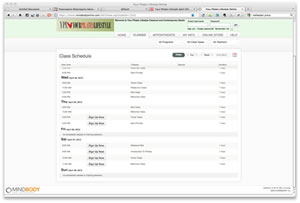 YPL offers several convenient ways to manage your sessions. The main YPL online scheduler (left) is perfect for booking your appointments, classes, and for maintaining your account. It's fast, convenient and available 24-7. Not sure how it works? Visit the help page for tips.
What happens if you miss the cutoff time for the workout slot you wanted? Just e-mail or call, and if there's a spot open I'll work you in. The same goes for those rare occasions when the system's down, or if you need to late cancel.
Social Media On Facebook, Google+, and Twitter
Social media is how I stay in touch with my profession and my great YPL clients! For specials, events, and ways to get the most out of your Pilates training, visit my Do The 100 blog. I also tweet and post on Facebook and Google+, so please follow, like or circle my pages to find out what's on my mind and to let me know what's on yours.

Book your next YPL Private or Duet (sorry, no group class sign-up yet) on Facebook!
On the YPL Facebook page click the MindBody Book Online tab, then select a service — Private or Duet — a type (same choice,) a day and time. It's quick and easy.
When you use the Facebook app to schedule it's easy to share (we'd sure like it if you did) your YPL fitness session activity directly to your own page to let your Facebook friends know how much you enjoy YPL PIlates!
Mobile? Road Warriors Need To Work Out Too
Find And Book Mobile, Browse And Workout Online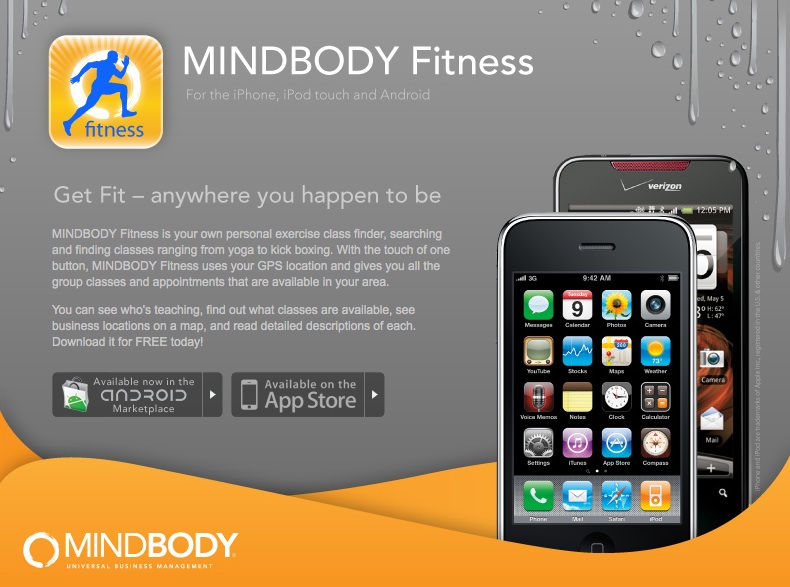 If you depend on your mobile device to stay connected, an app for your phone or tablet is available from the iTunes App Store or online. Pick the Mindbody Fitness app for Android or iPhone and quickly check what's available for on the go booking.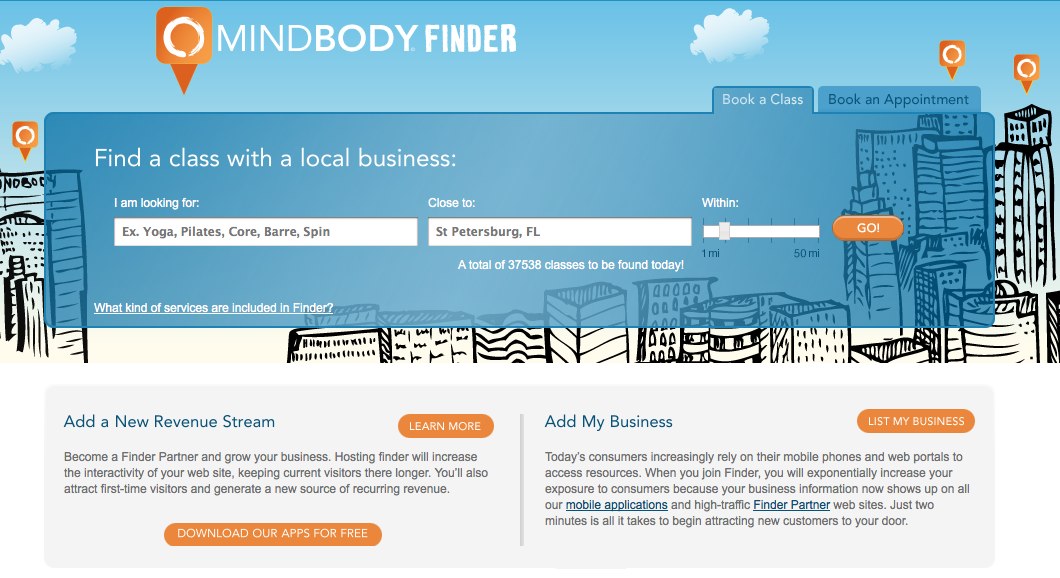 When you're traveling, finding a studio or gym you can trust is a big problem. MindBody's exclusive online browser finder locates the next available fitness class wherever you are, from their extensive list of qualified fitness studios located throughout the country.
Whether you're in Seattle or Miami, New York or L.A., just
browse to the MindBody finder web page @ www.mindbodyfinder.com,
pick a practice (Pilates, yoga, etc.,)
enter your location, and
forget about slogging on that worn out hotel treadmill.
(Tip: if you're a YPL client, you can also book YPL classes and sessions directly through the browser.)
---
The Pilates System
Joseph Pilates explained his breakthrough fitness concepts nearly a century ago, when he developed an interrelated set of physical and mental relationships that, when followed, achieve a defined goal. (You can read the original Pilates Method at benjamindegenhardt.com.)
To explain his revolutionary fitness plan he diagramed the importance of developing a physical and mental relationship.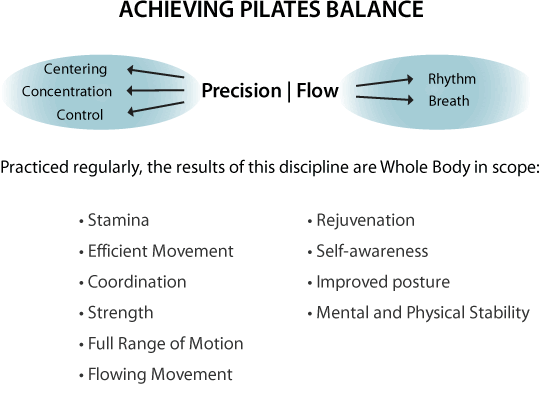 At YPL, the Classic Practice focuses on achieving the rhythmic harmony that naturally occurs when mental clarity and physical conditioning are in synch. The feeling you experience is one of accomplishment, control, and exhilaration after powering through a challenging workout.
---
Two Ways To Share: Buy YPL Gift Cards Online Or In The Studio
A YPL Gift Card is a great way to introduce a friend to Pilates fitness. Treat someone special to a memorable fitness experience that's sure to make a difference.
Shop for your YPL Gift Card online today. Just select the Online Store tab, then look for Gift Cards - or customize our special YPL house brand (above) the next time you visit the studio.