J-Law Says No Tricks — Just Plenty Of Pilates
Ever wonder what a "normal" body looks like? In our often superficial culture, we're easily influenced by popular references like Barbie's impossible proportions and Hollywood's airbrushed impressions. But make-up aside, it is true that the movie industry actually can dial up physical results that make a sleek, molded appearance look easy — if everyone had access to the same trainers and schedules as the silver screen's biggest stars.
Mega-star Jennifer Lawrence is someone with plenty of name recognition, well known for her roles in everything from The X-Men to The Hunger Games. In this Self magazine article she's outspoken about the effort required to maintain her physique. For J-Law, it's a pretty straightforward formula: daily Pilates all the time, and when she's getting in shape for a movie a personal trainer for up to 10 hours a day. Whew!
For most of us, our weekday schedules revolve around work, kids, laundry, grocery shopping, more work, cooking, and housekeeping. What's leftover might include a fitness and workout plan. The point is, as made by Ms. Lawrence, she doesn't consider her body "normal" because maintaining her look requires so much more time, effort, and, yes, money than most of us are able to devote to the task.
---

Six-Pack Abs vs. Strong Core
As beach season heats up, it's time for the annual barrage of ads promoting fad workouts and miracle supplements, all with one goal: to deliver a carved, ripped six-pack of abs that says the owner's all about fitness.
In fact, as this Washington Post article points out, a strong core is much more beneficial when it comes to fitness, body definition notwithstanding. And just because you have one doesn't necessarily mean you have the other.
Performance, mobility, and stability — all depend on a strong, effective core: the Pilates powerhouse. And as this article points out, there are dozens of muscles involved in building a strong core, the kind needed for a healthy, fit lifestyle.
Classical Pilates Builds Real Core Strength
Classical Pilates is devoted to developing that core, for a variety of reasons including preventing injury, sports performance, and protecting the spine. Appearance isn't a goal, but it can be a byproduct when coupled with diet.
If you think the answer to developing a strong core is piling on the number of gym crunches per day, you'll be disappointed. From car washing to putting away groceries to making the bed, we depend on our core to protect us from injury. Just having a gym sourced six-pack to show off won't get the job done.
Building and maintaining a strong core takes time and effort, but the results are well worth it.
---
Big League Baseball Sports Star Says Pilates Works!
For San Francisco Giant outfielder Hunter Pence, a strained oblique was the sports injury that led him to Pilates. Healthy and playing a full season from 2012 through 2014, injuries put him out for most of 2015, something the two-time World Series champ definitely wasn't used to.
The oblique strain ended the 2015 season for Pence, and came on top of a broken arm and tendonitis. It's also what led him to Pilates in order to rehab. And despite an early season bout of a sore Achilles, 2016 is looking pretty good for the star's fulltime return to the field, thanks to Pilates!
---
Your MindBody Email Subscription Options
When you create your new client profile you can opt in to MindBody's email notifications and newsletters. MindBody uses notifications to keep you updated on personal account items like when your classes or packages are expiring, the number of classes you have remaining, scheduled appointments, etc. It's a good idea to make sure you check this box, although lately there have been a few glitches in delivery.
The newsletter option connects you to promotions and marketing materials from Mindbody. If that interests you, check it also.
---
Working Out At Work Workout
Finally a few low-tech no-sweat ways to keep everything moving at work. If your job description starts with, "Shall sit in a cubicle from check-in to sign-out," you'll like this short list of suggestions on how to stay invigorated during the nine-to-five.
Calf raises, squats, and the occasional lap around the floor are just a few of the ways you can stay active and invigorated, especially when the afternoon sun starts streaming in and that burrito you had for lunch says it's time to take a nap!
---
Saturday Morning Warmup
Start the weekend right. Sign up for the YPL 10 o'clock tower class and get motivated for the day ahead!
Saturday tower challenge! (limit 2)
Lets Stay In Touch
It's inevitable that sooner or later a favorite student goes missing. Sometimes new pastures beckon, life throws a curve ball, or the family is growing. Or maybe it's just time to take a little vacation and relax.
Whatever the reason, lets stay in touch. If you've got unused sessions and don't want to see them expire, I can put them on hold until you're ready. The important thing is to stay connected. Keep that positive Pilates energy focused and engaged for a strong physical and mental benefit.
---
Taking Care of Your ACL
According to the American Journal of Sports Medicine Americans suffer from 200,000 to 250,000 ACL injuries annually. It's a number that continues to grow, especially among ages younger than 20 and older than 40.
Researchers don't yet understand what's driving the increase in injuries, but they're convinced that a lack of conditioning is behind the surge. Why? The post baby boomers who are taking up the kind of activities most likely to cause a problem like running, soccer, basketball, and other pursuits that involve generating stress on the knees.
Preventing an ACL injury before it happens is vastly preferable to the expense to repair and rehab the damage. Stretching, conditioning, and strengthening the intricate network of tendons, ligaments, and muscles that work together to stabilize the knee is the best way to stay out of trouble and avoid a blowout.
Don't take a chance on an expensive, debilitating, and painful injury. Make sure your fitness routine includes the exercises known to help prevent ACL injuries.
---
Buy YPL Gift Cards Online Or In The Studio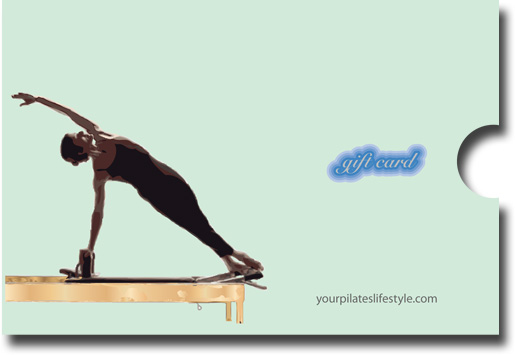 A YPL Gift Card is a great way to introduce a friend to Pilates fitness. Treat someone special to a memorable fitness experience that's sure to make a difference.
Shop for your YPL Gift Card online today. Just select the Online Store tab, then look for Gift Cards - or customize our special YPL house brand the next time you visit the studio.
---
Fitbit And Mindbody Connect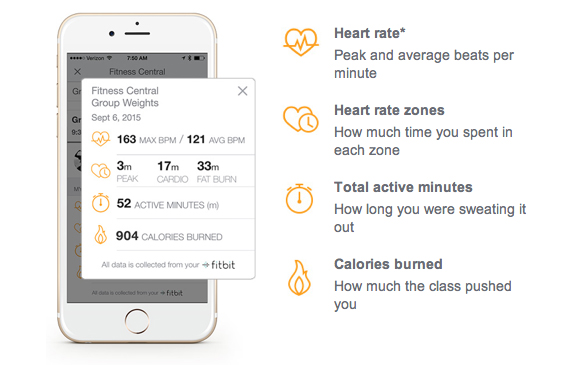 If you're one of the millions who keep track of their personal fitness with the Fitbit activity tracker, you can download the free Mindbody Connect app for Android and Mac and get in synch!
You'll be able to measure heart rate, heart rate zones, minutes of activity, and calories burned during your workout and use that information to fine tune your fitness training schedule.
Book Mobile – Grab The Free App
Search the Apple iTunes or Android app store for Mindbody, then download the Connect app (right) for the latest in convenient group class fitness scheduling.
Connect features a fully customizeable user interface. Create a profile and keep track of appointments and workouts if you're using Fitbit. Just download, sign in, and you're off.
note: Mobile apps can't book Privates or Duets or purchase packages at this time.
---
YPL Is Your Online Pilates Connection
Convenient And Secure Online Scheduling

YPL offers several convenient ways to manage your sessions. The main YPL online scheduler (left) is perfect for booking your appointments, classes, and for maintaining your account. It's fast, convenient and available 24-7. Not sure how it works? Visit the help page for tips.
What happens if you miss the cutoff time for the workout slot you wanted? Just e-mail or call, and if there's a spot open I'll work you in. The same goes for those rare occasions when the system's down, or if you need to late cancel.
Social Media On Facebook, Google+, and Twitter
Social media is how I stay in touch with my profession and my great YPL clients! For specials, events, and ways to get the most out of your Pilates training, visit my Do The 100 blog. I also tweet and post on Facebook and Google+, so please follow, like or circle my pages to find out what's on my mind and to let me know what's on yours.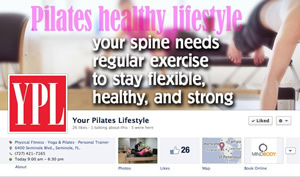 Book your next YPL Private or Duet (sorry, no group class sign-up yet) on Facebook!
On the YPL Facebook page click the MindBody Book Online tab, then select a service — Private or Duet — a type (same choice,) a day and time. It's quick and easy.
When you use the Facebook app to schedule it's easy to share (we'd sure like it if you did) your YPL fitness session activity directly to your own page to let your Facebook friends know how much you enjoy YPL PIlates!
---
The Pilates Contrology System – Achieving Pilates Balance
Joseph Pilates developed his breakthrough Contrology fitness concepts nearly a century ago. To explain his revolutionary exercise workouts he diagramed the importance of a physical and mental practice that, when followed, results in superior conditioning. (You can read the original Pilates Method at benjamindegenhardt.com.)
At YPL, the Classic Practice focuses on achieving the rhythmic harmony that naturally occurs when mental clarity and physical conditioning are in synch. The feeling you experience after powering through a challenging YPL workout is one of accomplishment, control, and exhilaration.